This proshop is a great place to take your kids.They have a tank with alot of real big fish to look at and you can feed them.They got muskie,crappie,plus more and they are huge.
Georges Bait Shop
George Wilz
owner
5778 Springbrook Rd.
Omro,Wi.54963
1(920)685-5310
Georges bait shop has a varity of bait and tackle at a lower price.This place has places to fish from the shore.
There is pictures of fish on the buliton board in the shop.
If you are looking for a little out of the path type of place to fish and relax this is the place to go.You can catch many different varitys of fish.It's the lower end of lake butte mores.
THE DUCK ZONE FROM FANS TO FANS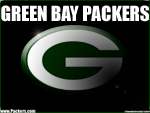 GREEN BAY PACKERS ALL THE WAY