BLEUERACRES GAME FARM
1756 E.SCOTT RD.
OMRO,WI.54963
(920)685-6553
JAMES AND GWEN BLEUER



HERE IS A LIST OF SOME OF THE BIRDS WE RAISE.
PHEASANTS-DARKTHROAT GOLDENS,RED GOLDENS,YELLOW GOLDENS,SILVERS,LADY AMHERST,REEVES,WHITE EARED,BROWN EARED,BLUE EARED,SWINHOE,SIAMESE FIREBACKS,ELLIOTS,HUMES,MIKADO,IMPEYAN,TEMMINICK TRGOPAN,SATYRS,TRAGOPAN,GRAY PEACOCK,EDWARDS,CHEERS,PARTRIGE-RED CHUCKERS,WHITE CHUCKERS,PHILBYS,QUAIL-JUMBO BOBWHITES,FRANCOLINS-ERKELS,BLACKS,PEAFOWL-INDIAN BLUES,BLACK SHOULDER,CAMEO,WHITES,PIED,DUCKS-WOOD DUCKS,MANDARIN,MARBLE TEAL,WHITE MANDARIN,GEESE-LESSER WHITE FRONT,GREATER CANADIAN
GIVE US A CALL FOR MORE INFO
BLEUERACRES GAME FARM HOME PAGE
WELL ALL OUR BIRDS ARE GOING FAST .SO IF YOU ARE INTERESTED IN ANYTHING JUST LET US KNOW. SEND US A E-MAIL OR GIVE US A CALL AT BLEUERACRES.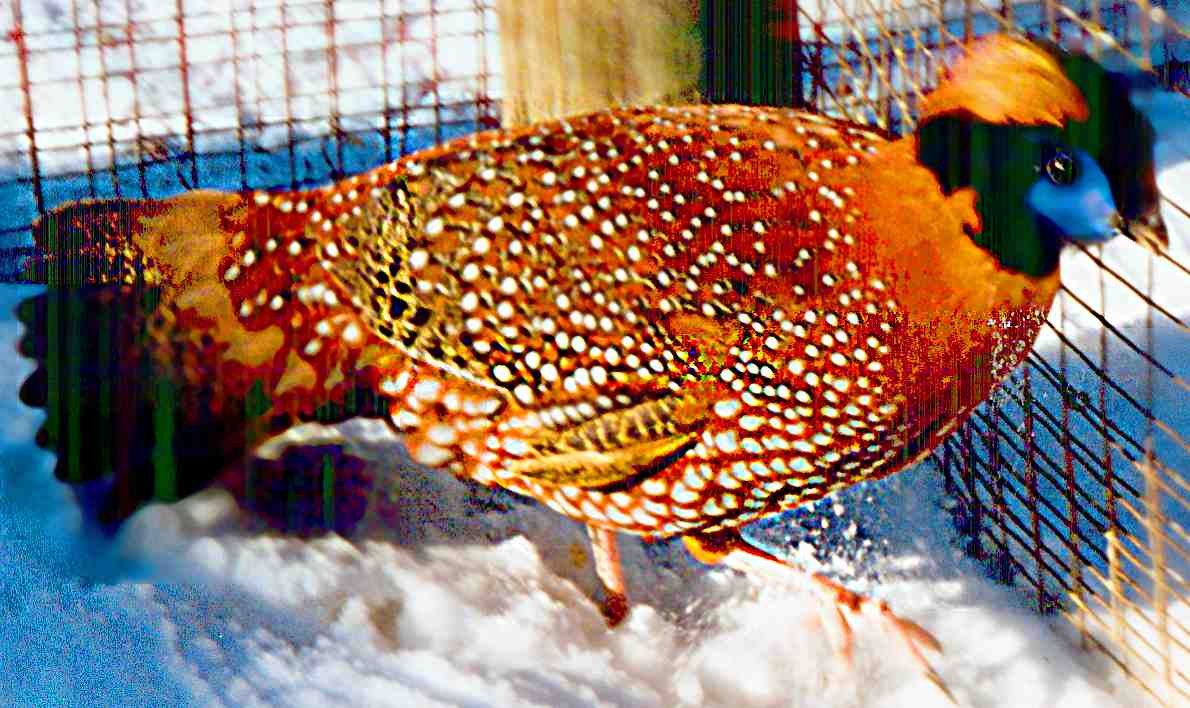 If you would like you sight listed below .AND YOU SEE ANY PROBLEMS WITH THE LINKS LET ME KNOW.
MORE GAME FARM LINKS.